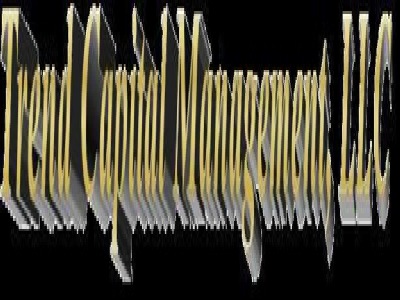 Prior to 2009, not all of the old CJ Newsletters will appear - only the ones with "meaningful" content. Such content would include theory, explanations and other information that has some relevance today or will help you understand current market and economic conditions better. If an older letter has only some meaningful content, only that portion of the original letter will appear here.



August - You May Not Want What You "Deserve"

March - Spotting/Measuring the Bear


December - Misusing Financial Engineering

October/November - Charting a Course

May/June - Property Rights and "Fairness"

April - Why the Fed Does Not Want to Raise Rates

February - The Greater Fool Theory


December - Apply Liberally. Rinse. Repeat.

October - Interest & Exchange Rates

September - The Cost of Regulation

Jun - Securities Risk Management

March - Misunderstanding Capitalism

February - If You Don't Keep It, You Never Made It


September - Has the Inevitable Arrived?

August - It's a Technical Market

July - Market Assessment & Gold

June - Fingers of Instability Redux


September - The Nominal Versus the Actual

August - You May Not Want What You "Deserve"

June - Why TCM Client Portfolios are Positioned as They Are

March - Economic & Market Assessment

February - The Purchasing Power of Money


November - Party Time or Party Over?

October - Reasons Why the US Economy is Stuck

August - Ignorance is NOT Bliss

July - Herding Behavior in Investing

April - Market Base or Market Top?

February - Dow 12000 Redux - Now What?

January - Thoughts About 2011 & Beyond


October - The Wile E. Coyote Market & Economy

September - The Relevance of the P/E Ratio

August - Bear Market Tactics, Tracking Error and the SEC

February - A Correction or Worse?


December - The US Government Shows Its Economic Impotence

October - Do Stocks & Gold have "Legs?"

September - Trust, Society, Government, Investing & Gold

August - Short-term Bull, Long-term Bear

June - The End of the US Dollar?

May - Selling the "New Bull Market"

March - Government Policies - Solutions or Problems?

January - US Government Policies Will Not Fix Its Economy


December - Betrayed by Our Own Government?

August - You May Not Want What You "Deserve"

February - Let's Repeal the Law of Gravity, Too


October - The Fork in the Road

September - Freedom Also Means Freedom to Fail

March - Jump Off or Keep Riding the Bull?


November - Fingers of Instability



July - Even Keynes Wouldn't Approve